Hello there! How are you? I hope everybody's doing great.
Lately, I've been watching a ton of anime and playing a ton of games instead of doing more useful things, so I thought I could upcycle some of that time and tell you my opinions.. That way you can use that info when choosing what to watch next and maybe find something interesting you might have overlooked otherwise, or, you know, maybe have fun if you're like me and enjoy reading reviews. At the very least, it'll serve for me to remember some of my favorite series once I've watched other things and forgotten about these.

I'll leave a micro review here, then hopefully expand in other journals.
The ones I've finished watching more-or-less recently are:
Log Horizon, Season 1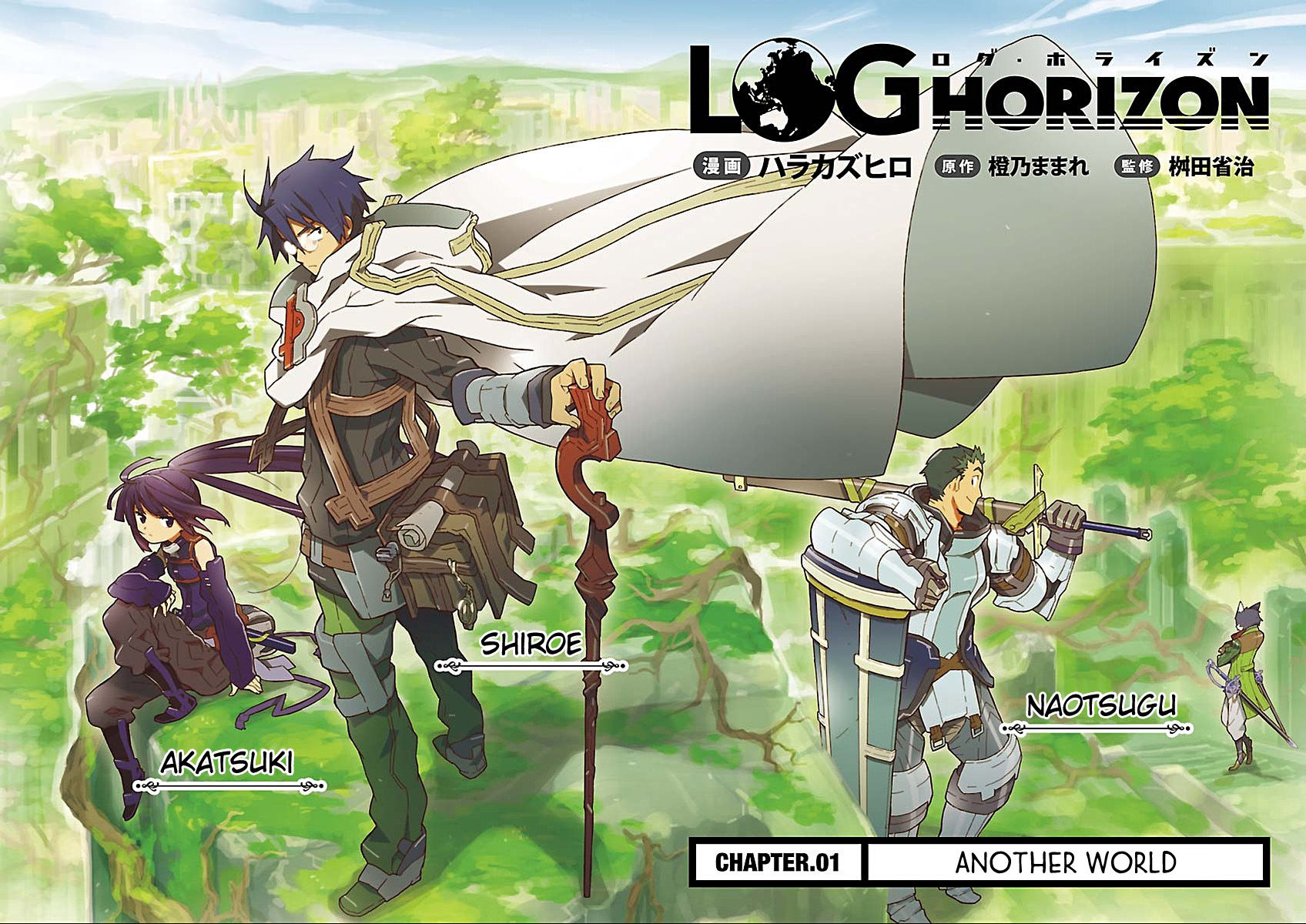 Fantasy, where the players of an MMORPG become trapped in it. It focuses more on politics and society than on action, but it has that too. Excellent plot. Good characters. I thhhink the music was pretty good. What I'm sure about are the catchy opening (I dare you to listen to it and not sing it) and the cute ending. Great character design. The visuals could use some love. The humor is good but doesn't abound. Fanservice is almost nonexistent. The tension and pacing are excellent. One of my all-time favorites, I'd give it a 9 out of 10.
Full review: in progress.
Sakamichi no Apollon (Kids on the Slope)
Realistic slice-of-life, high school story about a trio of friends. The story focuses on their relationships, but their love for jazz permeates everything. The music was composed by Yoko Kanno, so it's naturally one of its strongest points. The story takes place in the sixties, which in my opinion adds charm. As usual for slice-of-life anime, there isn't a common thread that can be called "a plot", but the moments that compose it are often poignant, awesome, heartwarming and generally unforgettable. Be prepared for a big helping of teen melodrama (a love pentagon forms at one point. All the sides are unrequited), which I mostly loved but at times got a bit heavy-handed. The animation is good, especially when someone plays an instrument. The designs are a bit plain, but realistic. The art style is very polished.
I really liked it. Extra points for the music, but also deductions because of the overdone drama. I'll give it an 8 out of 10.
Hataraku Maou-sama (The Devil King is a Part-Timer)
Slice-of-life mixed in an interesting way with fantasy. Comedy. In another world, a war between humans and demons ends when King Satan is defeated by the legendary Hero and banished to Earth along with one of his servants. He loses his magic replenishing abilities, so now he has to work part-time at MgRonald's to survive until he and his minion find a way to return to his world. It's funny and charming, and the moments of laid-back slice-of-life are interrupted by truly epic fantasy scenes, especially when characters from the other world start showing up. The animation is very good and so are the designs. The music is forgettable. The characters are well-defined and quirky. I enjoyed it, though it feels like it needs a sequel, to resolve several plot points. I'll be watching this sequel if it ever exists. 8 out of 10.
Lovely Complex
Highschool shoujo romantic comedy. A girl who has a complex over being very tall has a friend who's a boy with a complex over being very short. They bicker a lot, though they're very good friends, and their hilarious routines have given them a reputations as comedians at school. They fall in love. Everybody has a Kansai accent. This anime should have been half as short, because it starts out well but around the middle it starts lagging, weighed down by repetitive melodrama. Then the relationship is resolved in a manner most predictable and the show moves on to the secondary characters for a few episodes which is nice because they're super likable people with healthy and interesting relationships, and they should have had more screentime. The art style is nice, but not outstanding. It used brown instead of black lines, which results in a warmer tone. The designs are pretty good (I love the uniforms). The music is forgettable. Look, I forget a lot of music. It's watchable, and the supporting characters are fantastic, but the boring drama, along with the troubling idea of love as a reward, bring it down a couple points, which is a shame. 6 out of 10.
Magical Girl Lyrical Nanoha, Magical Girl Lyrical Nanoha A's, Magical Girl Lyrical Nanoha StrikerS
Sci-fi magical girls. That's it, I'm sold.
Ok, fine, I'll elaborate, but bear with me because I've forgotten much of the first two seasons. This series starts out like a pretty standard Magical Girl story, but with a particular feature: mages are regulated by a militaristic organization. This and the sci-fi elements become more prevalent as the seasons pass, until the characters are fully incorporated into the army. It's exciting and action-packed. There are many awesome moments, and explosions. Most of the antagonists are not evil, but simply people fighting for interests that unfortunately go against the heroes'. Such characters tend to get befriended rather violently, something this series is famous for. There's a bit of fanservice, confined to transformation scenes and some revealing outfits. I'm not saying it's not disturbing (especially in the first season, where Nanoha and friends are NINE), but it's not sexualized. There's also some shameless ship teasing, but this is more a fun quirk than something the show relies on, since its plot and characters are strong enough to stand on their own. One of the few things I have an OTP for. Music is ok, but the StrikerS first ending song (Hoshizora no SPICA) is fantastic. The third season happens ten years after the second, so if you like to see characters grow up you'll be happy. The designs are pretty cool, but the animation is not stellar. Most of the characters undergo arcs (Nanoha herself is a curious exception), though these aren't very elaborate. I really, really liked it, but if I have to be nitpicky (and I do) I'll give it an 8 out of 10.
Kyoukai no Kanata (Beyond the Horizon)
I guess it would classify as a supernatural drama. I don't want to explain exactly what it's about because the first episode is very precise in the way it introduces you to its world. You don't get an exposition, but instead you follow the characters until their conversations build the setting for you. It's really clever and a fun way to start out a series. 13 episodes.
The plot is engaging and original, though I wouldn't feature it in a top ten. The designs are very nice. The animation is one of the most beautiful I've seen, and the special effects are blended in perfectly. There's plenty of action. There's a bit of romance. There's drama, a LOT of drama. The main characters are high-schoolers, and do their lives suck, but they still have time for humor, shenanigans and a bit of slice-of-life. The second (there are only two) filler episode might just be the single funniest thing I've ever seen in an anime. The music is great; I especially like the ending but the background music does a very good job. Fanservice is minimal.
It's one of the best series I've ever watched, and the only reason I'm not giving it a 10 is because the fetish jokes, though very lighthearted, become annoying after a while. 9 out of 10.
Gekkan Shoujo Nozaki-kun (Monthly Girls' Nozaki-kun)
Highschool slice-of-life romantic comedy. 13 episodes. The story follows an artistically-minded girl who, after failing to confess properly to the boy she likes, finds out he's a popular writer of shoujo manga, and starts helping him out. The main strength of this show is its cast, composed of a handful of quirky (read: slightly dysfunctional) characters whose lives are more or less entangled. It's based on a 4-koma manga, so there isn't much of a plot to speak of. Instead, we'll be watching shenanigans.
This series is hilarious. The characters are very original. The protagonist is the most well-adjusted, but her reactions to the others' craziness are very funny. I love the fact that the love interest is just as quirky and silly as the rest, instead of a perfect pretty boy. Even Nozaki's manga characters bring something interesting to the table, even if only their incredible cheesiness. The art style is nice, but simple. Same goes for the animation. I don't remember the music.
I don't get along so well with series that lack plots, but that's not the focus, and the humor is just my cup of tea. I'll give it an 8 out of 10.
I hope I'm doing a good job so far, but I'll leave the rest for another journal so I won't get tired of writing and give up.

These are the other series I'm done watching and mean to talk about sometime:

Mirai Nikki (Future Diary)
(Meh)

Stella Jo-gakuin Koutou-ka C3-bu (Stella Women's Academy High School Divison Class C3)
(Pretty funny)

Gatchaman CROWDS
(another new favorite)

Servant X Service
(Pretty funny and cute)

Irresponsible Captain Taylor
(Funny, though it gets weak towards the end)

Gin no Saji (Silver Spoon)
(I love every bit of this series, forever)

Hidamari Sketch, Seasons first, X360, Hoshimittsu
(Cute, funny and heartwarming. The characters are super lovable.)

Suzumiya Haruhi no Yuutsu (The Melancholy of Haruhi Suzumiya)
(I hate this thing)

Higurashi no naku koro ni (When the Cicadas Cry)
(A scary first half and an engaging, mystery second one. I really liked it once the second was underway, but it has its problems).

Air TV
(Sad and sweet. Makes me shed tears sometimes. Gorgeous scenery; the characters not so much. A bit naïve but still engaging.)
The ones I'm watching:

Sailor Moon Crystal
(It's Sailor Moon. I'm unable to generate an opinion.)

Gugure! Kokkuri-san (Google Kokkuri-san)
(Insane and hilarious. Absurd humor, sometimes inappropriate, not unlike Excel Saga.)

Parasyte
(So far a very engaging plot. Very good visual quality, but with the most disturbing imagery.)

Your Lie in April
(Visually and aurally gorgeous. The plot seems good but a bit melodramatic, and some of the characters are hard to like.)

Sora no Woto (The Sound of the Sky)
(I've only watched one episode so far, but it's so pretty and funny and heartwarming I'm hooked.)

K-ON!
(Cute and funny. Easily digestible. Not my kind of animation.)

Akatsuki no Yona (Yona of the Dawn)
Pretty interesting. It's obvious character development is a key element. It looks like it's going to get epic.)

Kino no Tabi (Kino's Journey)
(I've watched one episode so far and I have no idea. Not very handsome, however.)

Mushi-shi
(Mysterious, relaxing, sweet at times, beautiful imagery.)